Structure of the month - November 2015
The RNA helicase Aquarius exhibits structural adaptations mediating its recruitment to spliceosomes

Inessa Dea, Sergey Bessonovb, Romina Hofelec, Karine dos Santosd, Cindy L. Willb, Henning Urlaubc,e*, Reinhard Lührmannb, Vladimir Penaa*
a Max-Plank Institute for Biophysical Chemistry, Macromolecular Crystallography, Göttingen, Germany
b Max-Planck Institute for Biophysical Chemistry, Department of Cellular Biochemistry, Göttingen, Germany
c Max-Planck Institute for Biophysical Chemistry, Bioanalytical Mass Spectrometry, Göttingen, Germany
d Free University, Department of Structural Biochemistry, Berlin, Germany
e University Medical Center, Department of Clinical Chemistry, Bioanalytics, Göttingen, Germany
* Corresponding authors:
Vladimir Pena, Max-Plank Institute for Biophysical Chemistry, Macromolecular Crystallography, Göttingen, Germany, E-mail: vladimir.pena@mpi-bpc.mpg.de, Phone: +49(0)551-201-1046, Fax: +49(0)551-201-1197
Reinhard Lührmann, Max-Plank Institute for Biophysical Chemistry, Department of Cellular Biochemistry, Göttingen, Germany, E-mail: reinhard.luehrmann@mpi-bpc.mpg.de, Phone: +49(0)551-201-1405, Fax: +49(0)551-201-1197
Abstract
RNA helicases constitute one of the essential families of cellular enzymes that convert energy of ATP hydrolysis into remodeling of RNA-RNA and RNA-protein interactions. Aquarius is a multifunctional RNA helicase of the human spliceosome – molecular machinery that removes introns from pre-mRNA to yield mature mRNA for subsequent protein translation. Aquarius binds pre-mRNA introns at a specific position from where it acts as a key molecular linker between splicing and other RNA processing events (formation of snoRNP and EJC). We report the crystal structure of the full-length human Aquarius bound to a non-hydrolysable ATP analogue (AMPPNP) at 2.3Å resolution. The structure revealed a central RNA helicase core and several accessory domains, unique for Aquarius. Structure-based mutagenesis showed the importance of the lysine 829 (that coordinates β- and γ-phosphates of AMPPNP) for ATP hydrolysis and of the tyrosine 1196 for the ability of Aquarius to separate double-stranded RNA. Among Aquarius-specific domains we identified an armadillo-repeat (ARM) domain and showed that it scaffolds a heteropentameric intron-binding complex (IBC). Moreover, the ARM domain together with other IBC components participate in positioning of Aquarius to its precise site on the intron via the interaction with another spliceosomal particle, the U2 snRNP. Finally, we provided evidence that the ATPase activity of Aquarius is required for efficient pre-mRNA splicing in vitro. Our findings highlight the remarkable structural adaptations of a helicase to achieve position-specific recruitment to a ribonucleoprotein complex and reveal a new building block of the human spliceosome.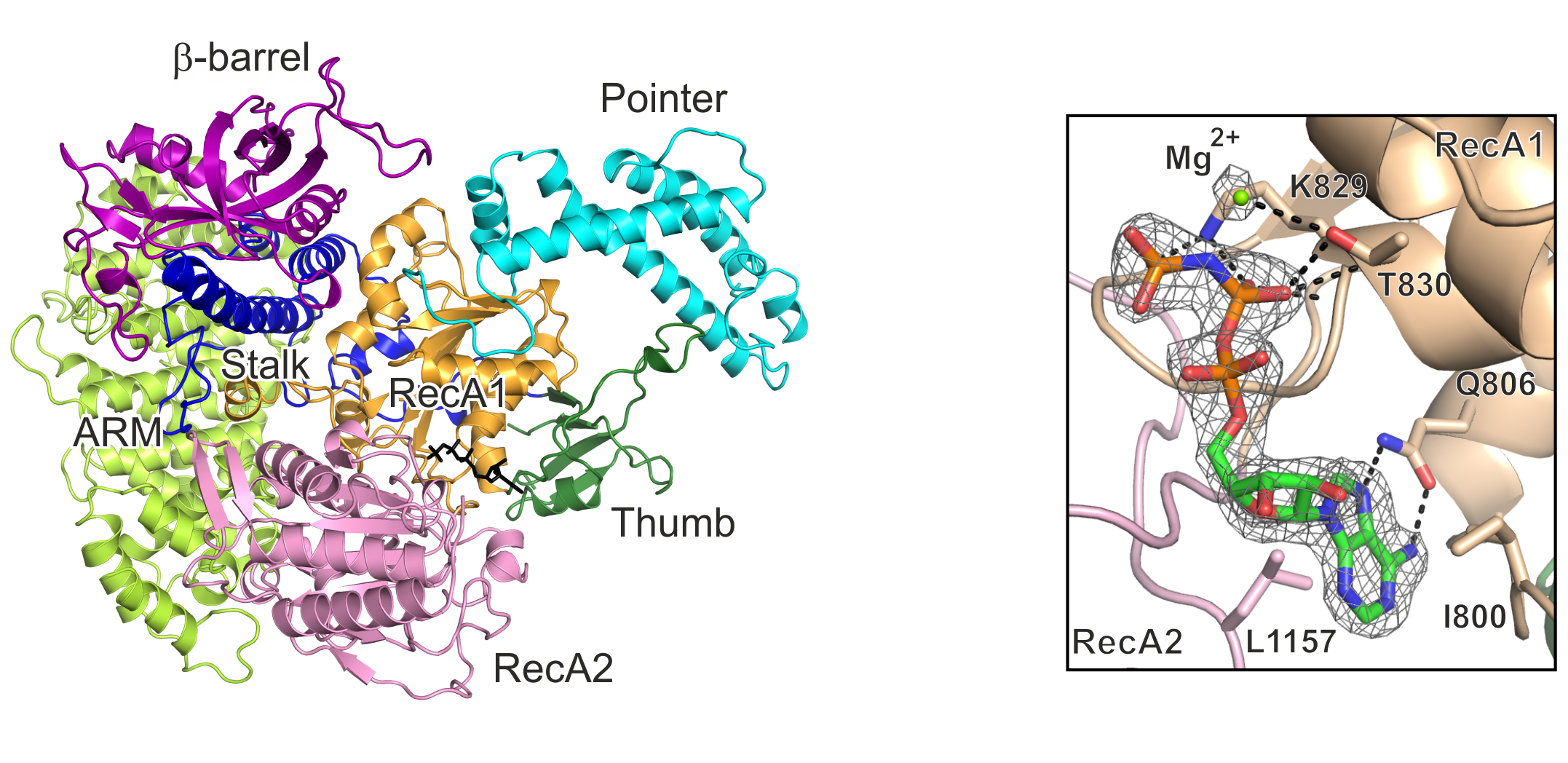 Fig. 1. Crystal structure of the full-length human Aquarius in complex with AMPPNP.
(left) Cartoon representation of Aquarius containing a central RNA helicase core (RecA1, RecA2, the stalk and the β-barrel) and unique accessory domains (ARM, the thumb and the pointer). AMPPNP is represented in black sticks.
(right) The binding pocket for AMPPNP (colored sticks) formed by RecA1 (beige) and RecA2 (pink). Polar contacts (dashed lines) are formed between AMPPNP-Mg2+ and conserved residues: lysine (K829), threonine (T830) and glutamine (Q806). Magnesium ion is indicated as a green sphere. The electron density map (2Fo – Fc, gray) covering AMPPNP-Mg2+ is contoured at the 1.7σ level.