Protons cure eye tumors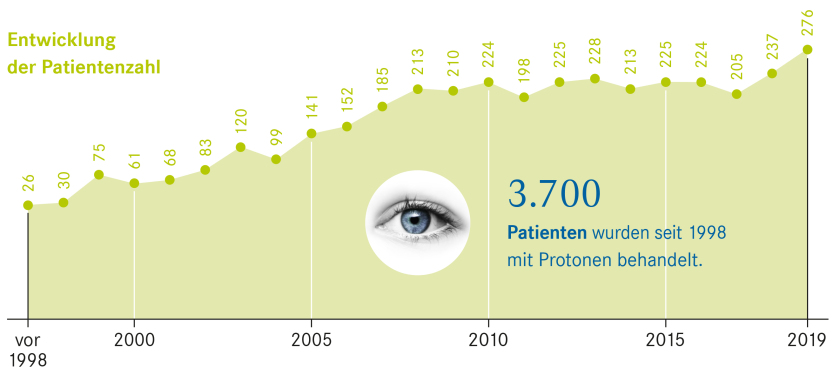 The graph (© HZB/J. Politt) shows the number of patients treated with proton therapy by Charité at HZB up to 2019. On 19 February 2021, the 4000th eye tumour patient received radiation with protons.
Dr. Jens Heufelder, the senior medical physicist at Charité - University Medicine Berlin
"Irradiation with protons is a particularly effective method: The energy of the proton beam can be adjusted so that practically only the tumor receives the radiation. Since the protons have a straight trajectory, lateral scattering is much lower than with X-rays."
Advantages for our partner Charité

The treatment team has access to a patient-friendly environment at the large-scale research facility on the Wannsee campus.
In 97 percent of cases, the tumor can be completely destroyed by irradiation with protons, and in most cases not only the eye but also the vision is preserved.
HZB's contribution
HZB provides a proton beam with an energy, intensity and stability that is optimally suited for proton therapy.
More information