CM-17T
17T Cryomagnet with 3He/4He Dilution Refrigerator
Ultra low temperature system - under construction.
The cryogenic system consists of a Oxford Instruments Kelvinox 400 dilution refrigerator and a Cryogenic Inc.17 T magnet. Due to the ongoing development of the instrument there is only limited access to the CM-17T for LaMMB users. At the moment only low temperature resistivity and magnetization (cantilever magnetometry) measurements can be performed on an occasional basis.
The future measurement options of the CM-17T will include heat capacity, magnetocaloric effect and dielectric constant.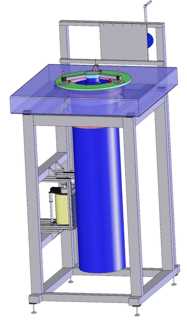 measurement options
Technical data
Room
LS106
Magnetic field (min-max)
17 T
Temperature (min-max)
10mK..10K
max. size of sample