Virtual tours Wannsee site
Eye tumour therapy with protons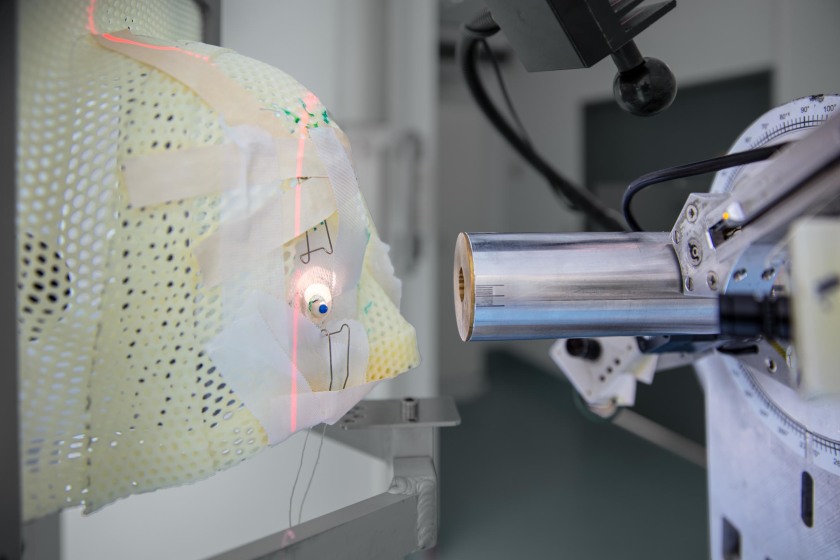 Tour "Eye tumour therapy with protons" (only available in German)
More than 4000 patients have been treated so far with the help of protons from the particle accelerator at the Wannsee site. The treatment is carried out by teams from the Charité Berlin, while the experts at HZB are responsible for the protons. Here you can see how the protons are produced in the ion source.
More information on eye tumour therapy
Building better batteries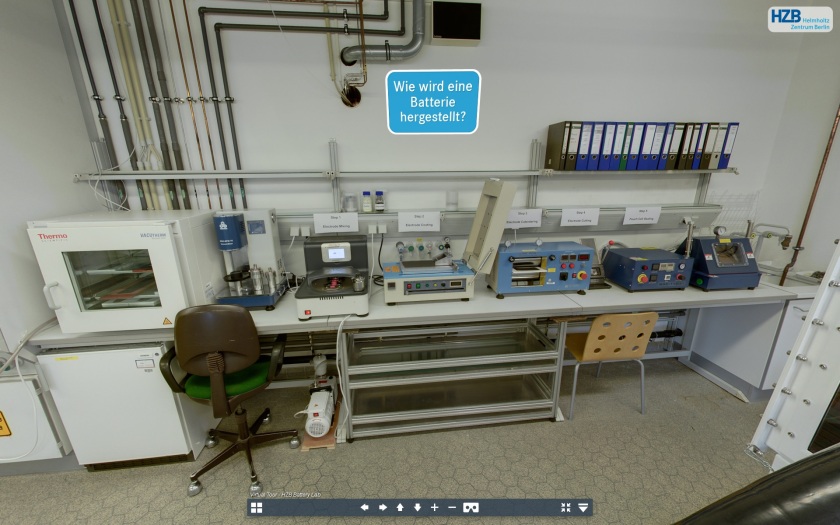 Tour "Building better batteries"

Here we are experimenting with battery electrodes made of sulphur and carbon, which we combine with lithium. Such a lithium-sulphur battery is particularly light and comparatively environmentally friendly. In this lab we have set up a pouch cell production line and show the entire process from electrode production to the finished cell.
More information on Battery Research
Electrifying carbon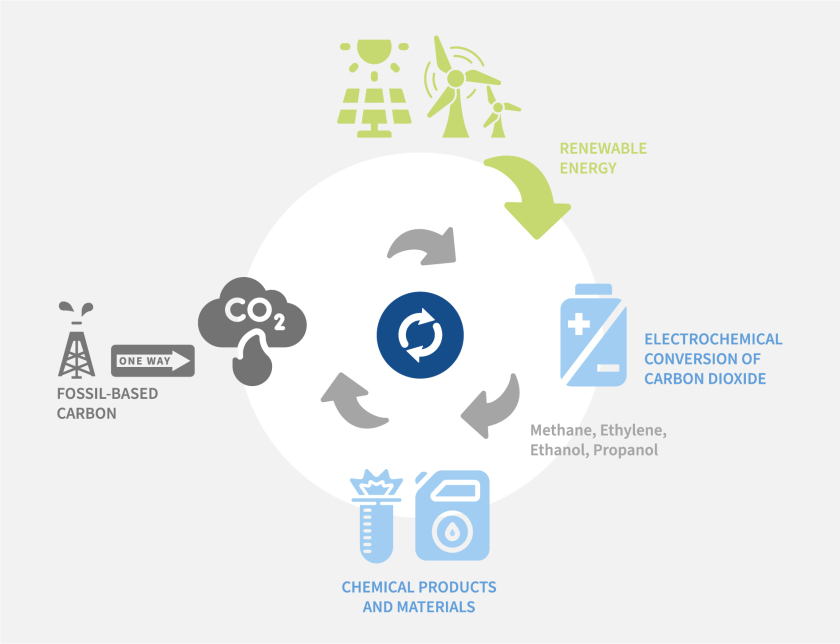 Carbon dioxide gas is produced during combustion and causes the greenhouse effect in the atmosphere and thus the climate crisis. But carbon dioxide could also be a raw material from which fuels and chemicals can be produced again. Is that even possible? In this lab, we experiment with electrochemical processes in order to recycle carbon dioxide into valuable products using electrical energy.
More information on Electrochemical conversion
Tracking down crystal structures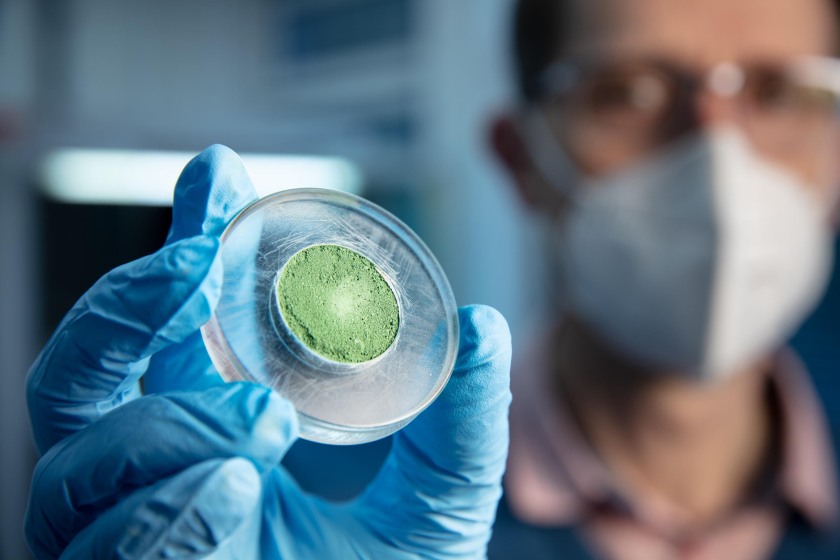 Tour "Tracking down crystal structures"
The properties of materials are closely linked to their atomic structure. We call this structure crystal structure. With the help of X-rays, we can investigate and determine crystal structures. In this virtual lab tour, we present some of our modern X-ray instruments.
More information on the X-ray CoreLab
The manufacturing department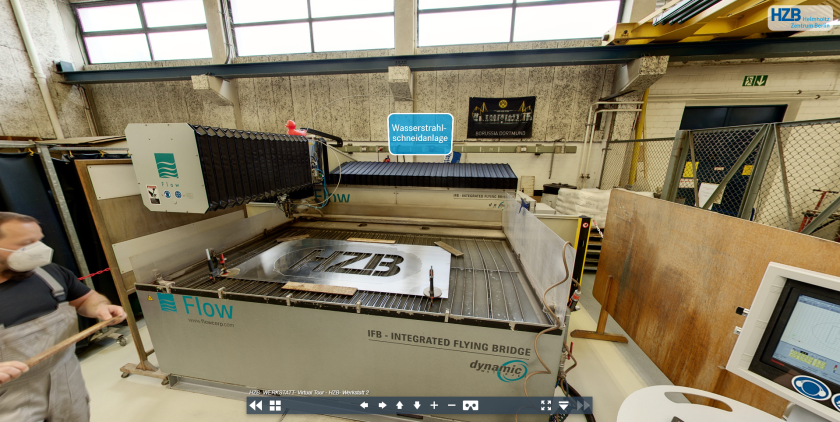 Tour "The manufacturing department" (only available in German)
A research centre without a manufacturing department? Unthinkable! This is where we manufacture the new components that the researchers need with the utmost precision. Here we show you how we make the eye shields for eye tumour therapy and demonstrate the CO2 laser.
More information on the HZB manufacturing department
Solar fuels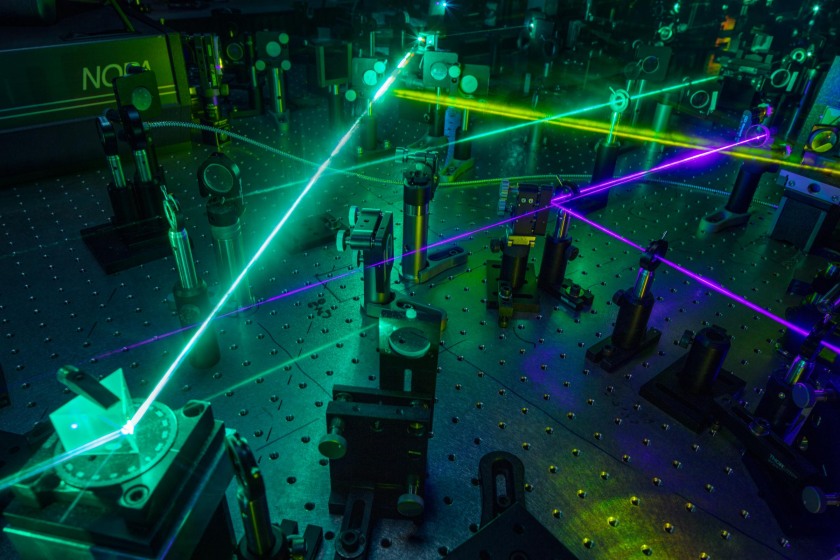 Tour "Solar fuels" (only HZB internal/only available in German)
In this laboratory, we produce photoelectrodes that convert the energy to split water into hydrogen and oxygen. These photoelectrodes have a complex structure consisting of several layers; they not only have to supply voltage in sunlight, but also have to be catalytically active in order to accelerate the formation of hydrogen or oxygen and also remain stable in the aggressive environment of the electrolyte.