RGBL-PEEM
RGBL PEEM
RGBL-PEEM station is a movable station for Photoemission Electron Microscopy (PEEM). It is designed both for a basic surface characterization with Hg-lamp excitation (offline) and absorption studies (XAS) with lateral resolution using synchrotron radiation (at a beamline).
Selected Applications:
Surface quality and structure characterization using work-function contrast
Step-by-step observation of a surface oxidation process
Monitor surface structure differences for modified molecular overlayers
Absorption spectroscopy with lateral resolution: image of surface distribution of a selected chemical state, absorption spectra from selected areas on the sample surface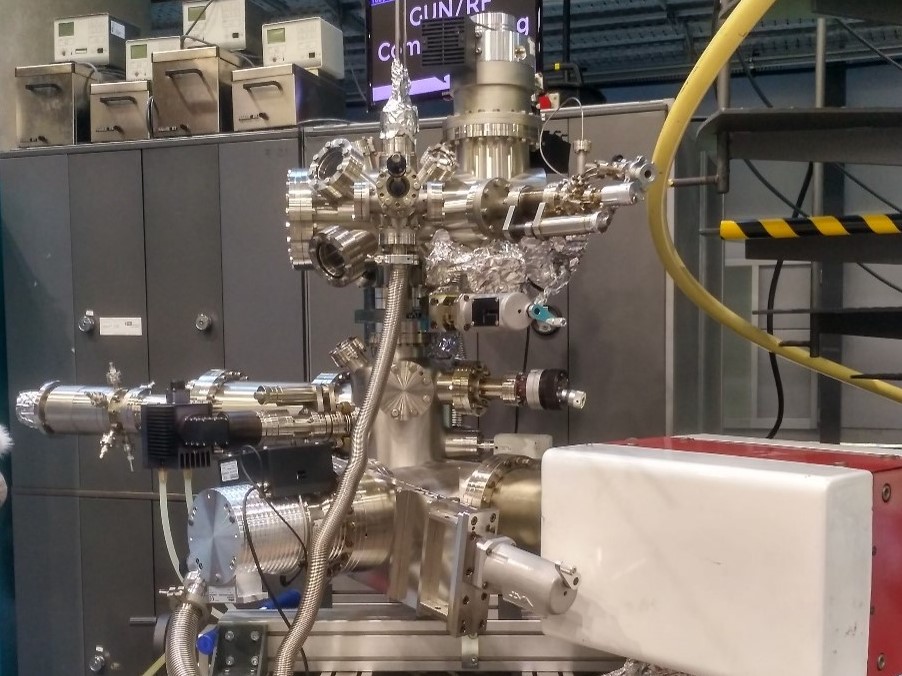 The RGBL-PEEM station in its waiting position close to the U125_PGM beamline.
Methods
Remote access
not possible
Station data
Temperature range
preparation: 300 – 3000 K
measurement: 300 K
Pressure range
preparation: 10-10-10-5 mbar
measurement: 10-10-10-8 mbar
Detector
Focus-PEEM
Manipulators
Sample holder compatibility
Flag-style (Omicron) sample holders
Additional equipment
Preparation chamber with gas inlet, low- and high-temperature heaters, ports for evaporators
Applicable at beamline(s)
PM3
20 - 1900 eV
U49-2_PGM-1
85 - 1600 eV