PM3
Soft X-ray dipole variable polarisation with PGM open port + scattering chamber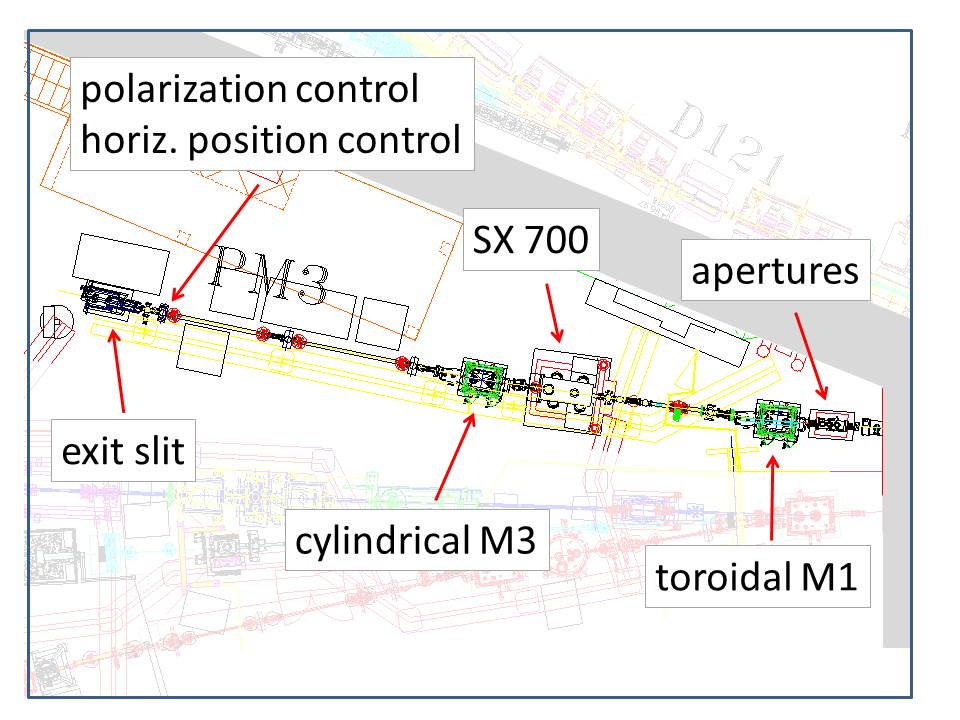 Floor Plan
Beamline data
Segment
H11
Location (Pillar)
13.2
Source
D111 (Dipole)
Monochromator
PM3
Energy range
20 - 1900 eV
Energy resolution
32000 at 64 eV
Flux
1e9 - 1e10
Polarisation
• horizontal
• circular
Divergence horizontal
1.5 mrad
Divergence vertical
1 mrad
Focus size (hor. x vert.)
300
User endstation
Possible
Distance Focus/last valve
500 mm
Height Focus/floor level
1432 mm
Beam availability
24h/d
Phone
0049 30 8062 13429
Applicable station(s)
User station
PM3 scattering
SOLIAS
90 - 1000 K
ALICE
10 K-475K
nmTransmission NEXAFS
room temperature
RGBL-PEEM
Optical Layout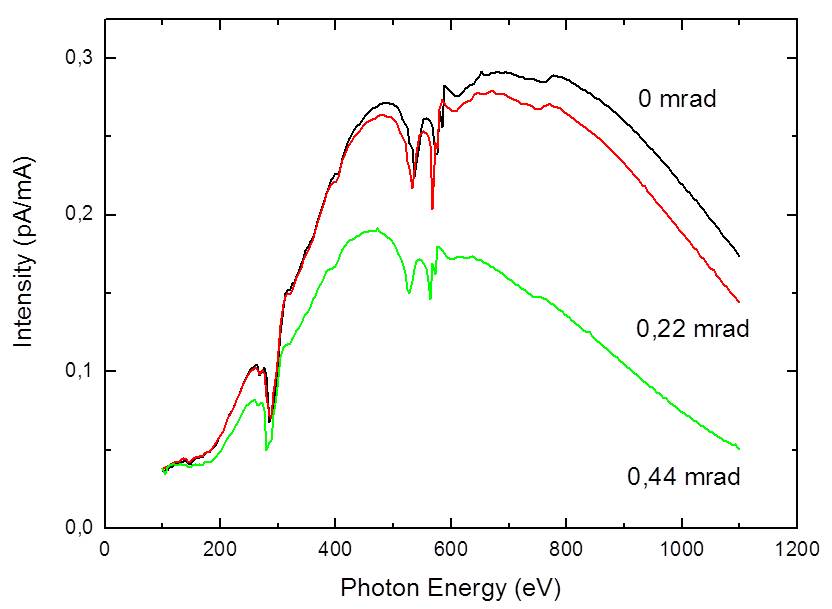 Electron-Yield on Au for different degrees of ellipticity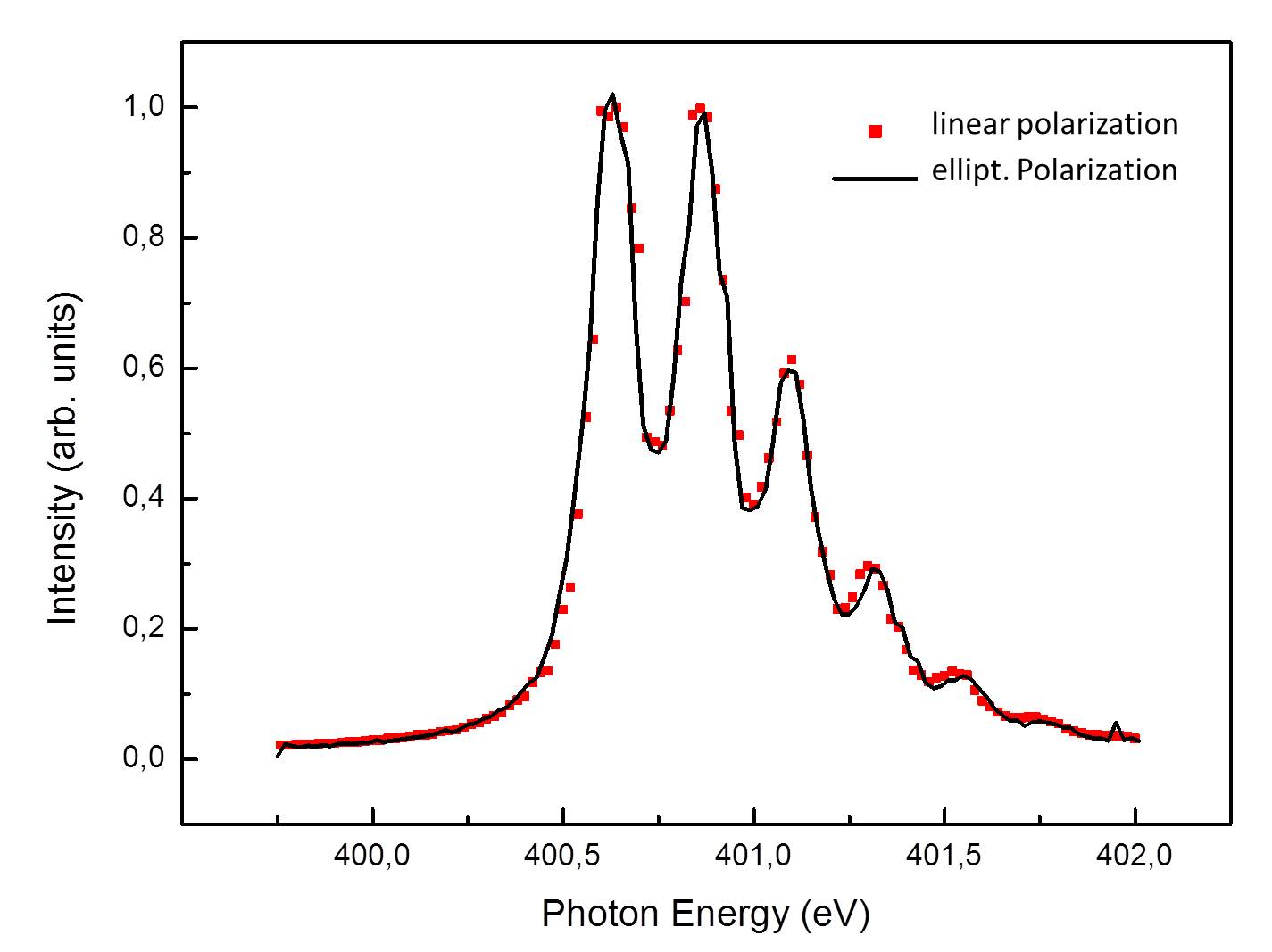 Energy resolution @ 400 eV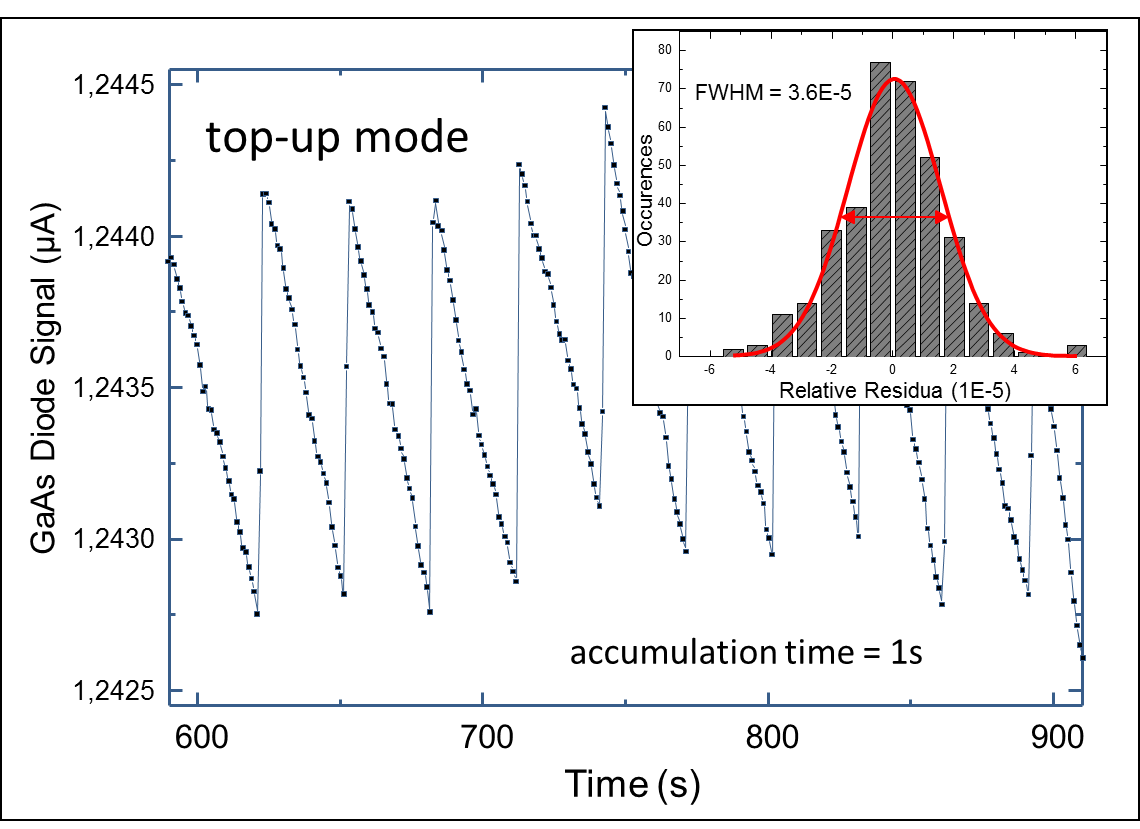 Noise of X-ray intensity close to "shot-noise"
PM3
"PM3 merges the developments of the former BESSY I SX700 III monochromator for elliptically polarized VUV radiation and of BESSY II collimated plane grating monochromators. This way it is possible to achieve circular polarization from a BESSY II dipole in the range 20 – 2000 eV with high photon flux, high energy resolution and high stability." http://dx.doi.org/10.17815/jlsrf-2-73
For more details and current status contact the beamline scientist(s).